What to Expect at Performance Edge Chiropractic
Your First Visit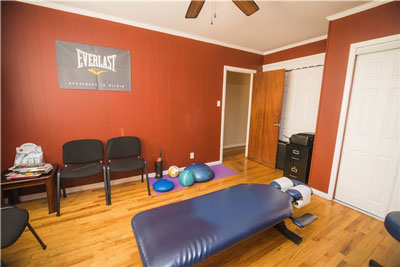 On your first visit you will be greeted by Dr. Baio. He will help you fill out your patient entrance paper work as well as ask several questions about your chief complaint, general fitness and treatment goals. Dr. Baio will then bring you to the treatment/exam area and assess your situation. Treatment protocols will be set around your assessment, goals, and activity level. You will then be sent home with appropriate exercises, stretches, rest protocols. Plan the initial visit to take 30-45 minutes.
Your Second Visit
On your second visit Dr. Baio will do a quick reassessment and see how you are taking to the treatment. We will address any issues with the treatment and modify it as needed to get you back to your usual activities. Plan on your second visit taking between 15-30 minutes.
Regular Visits
By the third visit you should be well on your way to pain relief and mobility. Treatment should be around 10-15 minutes with Dr. Baio still modifying office treatment as well as your home exercises. Together, you and Dr. Baio will work as a team to get your performance up and you back into the game.
If you have questions not answered here, give us a call.
---
Chiropractor Brooklyn | (917) 309-5464