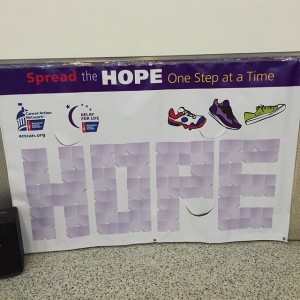 This past weekend the local chapter of "Relay for life" AKA " Zumba for life", lead by Joe Gillette and Kathy Smith had a great event at the Carmine Carro Center in Marine Park. What was scheduled to be an out door Zumba event to raising Breast cancer awareness turned into so much more.
Dr. Baio was there to witness it first hand and support this great charity. Not even the rain could stop these ladies from doing what they do best. After a few sets in the beautiful green building, the ladies decided to get down and dirty. They took their Zumba event outdoors in the rain. The laughs and giggles as the crowd started dancing was amazing. NET TV was there through it all. Keep your eye on  NET TV for the final video which will feature these great ladies in the " Making Strides" Walk. You never know Dr. Baio just might sneak in and lend a helping hand once again.
All the best to Joe, Kathy and the rest of the "Zumba for life" crew.