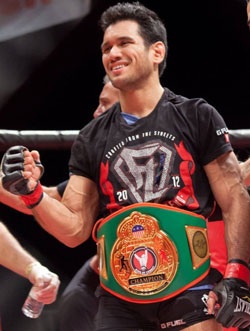 Brooklyn's own Filipino fighter finally gets to fulfill a dream. After several months away from the octagon and even contemplating retirement from MMA, Phillipe got a chance to re-enter the octagon at ROC 50 in Atlantic City. Winning by submission and regaining the light weight title was just the start of 2015.
Just a few days after that night, UFC announced it will be heading to the Philippines for UFC Fight night 65. Since then Phillipe and his supporters have been pushing for not only his UFC return, but for his ability to fulfill his life long dream of fighting in his native land of the Philippines.
Today, UFC announced that Phillipe is officially back and will Be fighting May 16 in Manila vs Nam Yui Chul.
Just proof that if you work hard and never give up, dreams can come true.
We at Performance Edge Chiropractic want to wish Phillipe all the best in training camp.
Stay tuned for updates as the fight gets closer.