Medical-Oriented Personal Training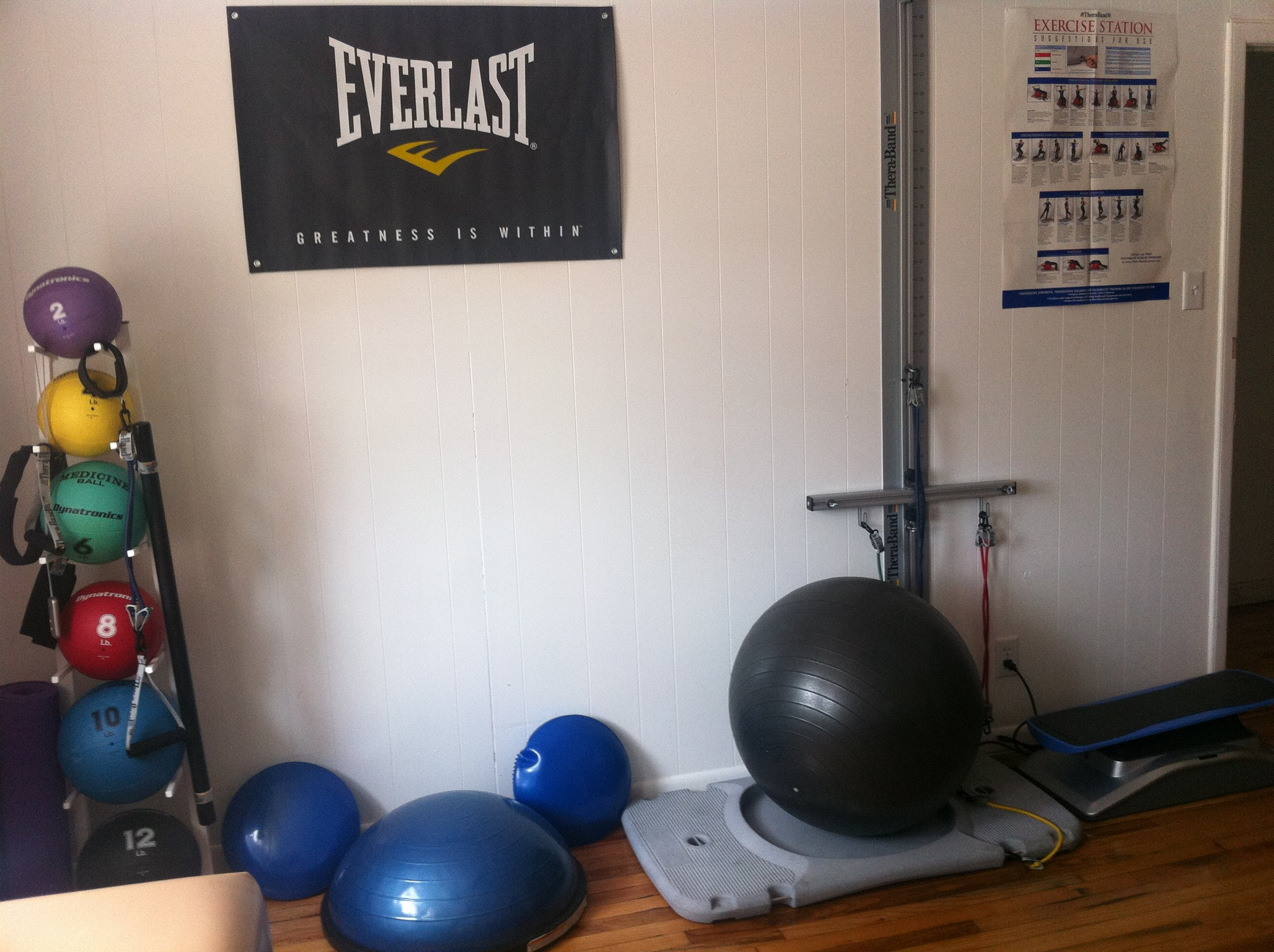 Over the past several years, numerous patients have asked us for fitness advice. Based on that suggestion, Dr. Baio has decided to offer "One-on-One" personal training as an additional service provided at his office.
It's a perfect fit, considering Dr. Baio holds both an BS and MA in Exercise Physiology. In addition, he is a Certified ACSM Clinical Exercise Physiologist and a NSCA Certified Strength and Conditioning Specialist (CSCS).
The program will include the following:
Diet and Nutrition Assessment
Fat Analysis and Body Measurements
Blood Analysis
Posture Analysis
Goal Setting (Diet, Flexibility, Strength, and Cardio)
Constant feedback from Doctor Baio via Email and Text message To Help Keep You On Track
Consider this Medical-Oriented Fitness, in which your fitness program is run and coordinated by a medical professional, unlike the services offered at fitness centers.
This one-on-one service will minimize any fitness related injuries, as well as offer modifications to those patients who present injuries prior to starting this program.
Dr. Baio prides himself in the comfort and success of all of his patients, and looks forward to helping them achieve their personalized, strategic goals and to continue to maintain a healthy lifestyle post treatment.
Please Contact Us For Pricing.
We look forward to hearing from you!
CONTACT US >>
---
Medical-Oriented Personal Training Brooklyn | (917) 309-5464