This past Friday night at "The Space" in Westbury, Long Island Thomas Lamanna took on Antoine Douglas is a battle of undefeated Middle weights.
The fight was broadcast on Shotime.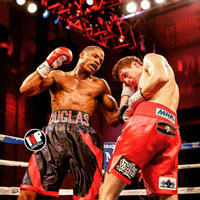 Thomas was nice enough to wear the Performance Edge Logo on his trunks during the fight.
While the result was Thomas receiving his first professional lose we stand behind him.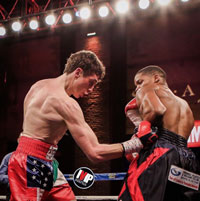 "L" doesn't stand for Lose it stands for Learning.
We are sure he learned a lot.
He will be back bigger and better.